About
There are many excellent resources available both on and offline to assist higher education staff with accessing information and resources to:
Support students on the autism spectrum in the tertiary education setting, and/or;
Develop quality professional development programmes for academic and administrative staff.
However, knowing where to start and how to tailor support strategies to meet the needs of diverse students, with (often) very different challenging behaviours, and in very different settings (e.g., group work vs classroom vs tutorial vs individual course work) can not only be time-consuming, but also somewhat overwhelming.
This website has been developed specifically to provide tertiary education staff with a simple, one-stop, 'best practice' starting point for developing professional development training, resources, supports and/or guidelines to support students on the spectrum in their transition to, and progress through, a tertiary education setting. The site creates an accessible, independent, online training and education resource (website) for tertiary teaching and administrative staff, students with ASD and other interested individuals focusing on proactive support and management of students participating in a tertiary education environment.
This website is NOT about asking higher education staff to identify or diagnose ASD in the student population. All resources and strategies identified can be deployed with any student – regardless of whether a diagnosis of autism is present or not. As such, while the focus of the site is on students on the austism spectrum, it is more broadly about providing higher education staff with a 'toolbox' of strategies that facilitate education delivery in an inclusive and supportive manner at an individual, school, faculty or institute-wide level.
Videos & content
The videos used throughout this site were filmed during two workshops held with tertiary academic and professional staff in 2016. The first of these was held with staff from the Faculty of Engineering, Architecture and Information Technology (EAIT) at the University of Queensland, with the second broadened to include cross-faculty and cross-institution staff.
The questions, comments and feedback from attendees were pivotal in developing and refining the content of this site.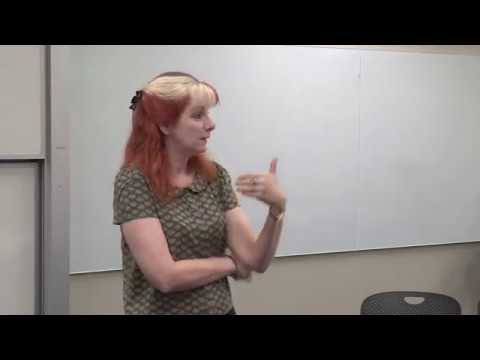 Where did it start?
Assoc. Prof. Lydia Kavanagh from UQ's Faculty of EAIT discusses the need for 'resources and guidance' for tertiary staff.