The Challenge of Tertiary Transition
While the nature and intensity of challenges experienced by individuals on the autism spectrum will vary significantly, one of the most common behavioural characteristics of autism is a strong aversion to change. This will be manifested in a desire to:
do certain things exactly the same way, and/or
keep things in their environment and life exactly the same.
For students with autism transitioning from secondary to higher education, the many new 'freedoms' offered by the tertiary education environment (and so eagerly looked forward to by many of their typically-developing peers) can represent a time of overwhelming frustration, uncertainty and anxiety.
Tertiary studies = more change, less support
The transition from secondary to tertiary education evidences a significant decrease in the number and type of supports (particularly personalised supports) available to any student.
While it is common practice for tertiary providers to deliver a number of 'orientations' for new students at Institute, Faculty, School and even specific-degree level, the majority of these orientations are (by necessity) delivered in a group format with a pre-determined structure. Focus is on providing a 'global introduction' to the new learning environment to assist students in their transition from secondary to tertiary life. Inherent to this training is the expectation that (having reached tertiary level education) students will possess the personal resources required to navigate the many new challenges (and changes) of tertiary life.
Students diagnosed with being on the autism spectrum prior to entering tertiary education have often been provided with a substantial degree of support from family, teachers and other allied professionals during their high school years. Not surprisingly, the withdrawal of these 'individualised' supports can lead to substantial (and ongoing) challenges in transitioning to a successful tertiary education experience. For those students who enter tertiary education without a formal diagnosis the transition may also be quite challenging, with the much less structured environment of university life exacerbating the intensity of their symptoms, leading to similarly poor outcomes.
In the coming years, tertiary institutions expect to enrol more students on the autism spectrum. With understanding and appropriate support , tertiary staff have an invaluable role to play in the future of these students.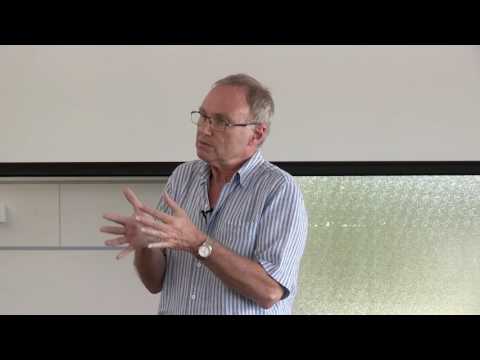 Professor Tony Attwood talks about the 'challenge of change' for students on the autism spectrum.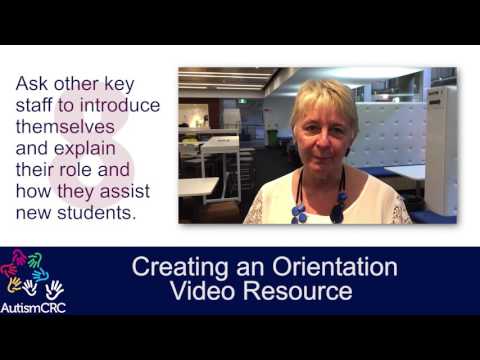 Individual orientations don't have to take a lot of time or use advanced technology. Smart phones and devices are perfect for creating individual orientations for incoming students. An example orientation can be placed on your site, along with instructions for students (or parents) who would like to come in and create their own.
For more information and guidelines around creating a personal orientation, visit the Resources section.